使用说明/ Introduce
---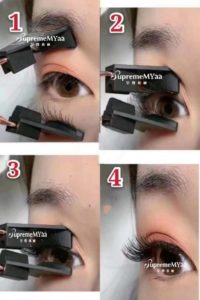 ---
产品说明/ Product introduce
---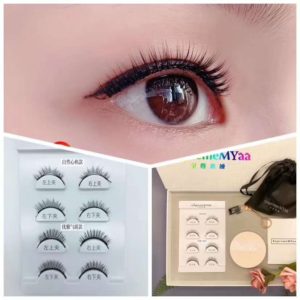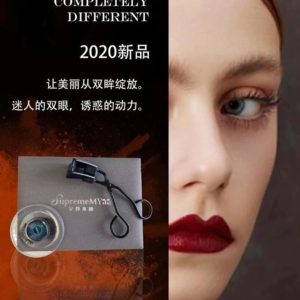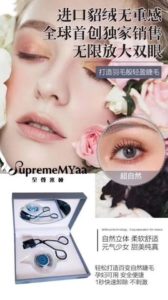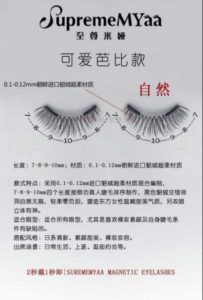 SUPREME MYAA soft magnetic eyelashes Magnetic Eyelash Applicator is made of premium stainless steel alloy with strong magnetic force, which allows to automatically grab magnetic eyelashes instead of manually clipping. In this way, applying magnetic eyelashes is only a second needed.
It features 2 functions. Applying magnetic eyelashes & Curling. Curvy clamp design is also for further curling after applying magnetic eyelashes. Engineered with soft magnetic strips, it never hurts your eyelids while protecting your fragile eyelashes. it works with any eyelashes including magnets.
‍SUPREME MYAA 米婭量子軟磁力睫毛 市面上,睫毛產品琳瑯滿目,您都選對了嗎? 睫毛控的您,這是您必試的產品,您會愛不釋手 手殘怎麼辦?✋ 《米婭》是唯一一款讓您秒上手的高品質商品,讓妳絕對放心 材質輕盈柔軟 睫毛柔軟度 仿真度99% 不要把《米婭》和其他低價格的商品做比較哦
Features:/ 特點:
Goes on / peel off in seconds / 秒上手 秒戴 秒卸
No glues required / 無需膠水
Ultra-lightweight / 輕盈 零負擔
Magnetic technology secures / 軟磁鐵科技
Safe for daily use / 安全每日用
Reusable as often as you want / 可重複使用
Manufactured in Korea / 產地:韓國
A pair can last up to 6 months for daily use /一对可每天重複使用长达 3-6個月不等.